Simply put, Jesuits are members of the Society of Jesus, a religious Order in the Catholic Church. The members are brothers and priests or students preparing to become either of them. In 1975, the Society described a Jesuit in slightly more complex terms: "a man whose mission is to dedicate himself entirely to the service of faith and the promotion of justice, in a communion of life and work and sacrifice with companions who have rallied round the same standard of the Cross and in fidelity to the Vicar of Christ, for the building up of a world at once more human and more divine" (Society of Jesus, 32nd General Congregation, d.2, n.31).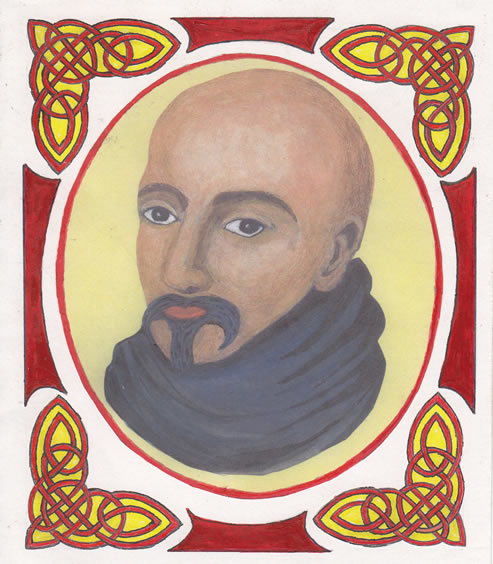 St Ignatius of Loyola in contemporary Ethiopian art
The Society of Jesus was founded in 1540 by St Ignatius of Loyola and nine other companions. It grew very fast, quickly spreading to all the continents in its early decades. In Africa, Jesuits first reached Mozambique in 1541, Congo and Angola in 1548, Ethiopia in 1555, and Zimbabwe in 1560. Today Jesuits carry out ministries in 36 African countries, from parish work to spiritual guidance, and from social service to education. Since 1994, Jesuits have viewed their mission in Africa as one that involves "the challenge of building up a young and vibrant African Church, rooted in the richness of different cultures, creating new bonds of solidarity among their peoples and struggling to overcome the global forces that tend to marginalize the whole continent" (Society of Jesus, 34th General Congregation, d.2, n.17).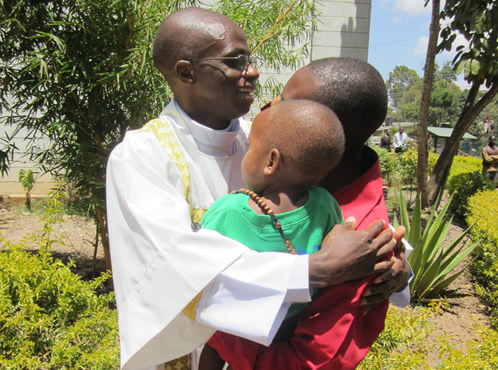 A new Cameroonian Jesuit Deacon sharing his joy with a father and child
After they were founded, the Jesuits advanced rapidly in the field of education, at some point earning for themselves the title "Educators of Europe". In more recent times, Jesuit involvement in university education, especially in America, has sustained the Society of Jesus in the academic limelight. There has been a similar but more modest involvement in schools, colleges and research centres in Africa and Madagascar. At the moment, Jesuits in different parts of the continent are planning for a greater investment of resources and personnel in higher education and in research. JHIA fits in this larger picture as a commitment of the Society of Jesus to preserving memory and promoting historical knowledge in Africa and Madagascar.